For all those who have been asking for a cheap (but good) alternative to the very popular Alfa AWUS036H 500mW wireless USB adapter, we present to you the Rok500, the newest addition to our product line.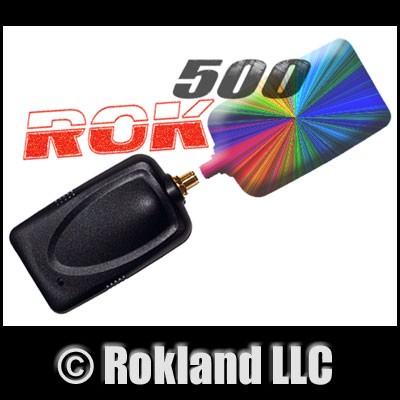 We've been working on this for a while as some of you may know. There were a number of things we wanted to make sure went into this adapter, primarily the right chipset. The first prototype came to us in November of last year and we have been retooling it to get what we want, and we've finally got it! The Rok500 is a high powered 500mW USB adapter that has a similar palm-style form factor to the Alfa 500mw adapter, and unlike most all Alfa "clones" on the market, the Rok500 has the coveted Realtek RT-8187L chipset, not the weaker 8187B version found in a number of other 500mW adapters such as the Gsky (there are also other palm-style adapters out there on the market with a nearly identical black casing to this one that also have the 8187B chip, so always check the specs before your buy).
We won't mince words though- if you are looking for the longest range and cost is not an issue, buy the Alfa 500mw adapter. The Rok500 works better than those 8187B-chip look-alikes out there, but it is not better than the Alfa 500mw. We'll have some comparison tests forthcoming. It is however a great low cost alternative for those who need a good long range solution but are on a budget. Because it has the 8187L chipset, like the Alfa 500mW adapter it is plug and play in Backtrack 3 Linux and also works with Kismac (for Kismac you cannot install the Apple device drivers for this to use it as a regular Internet adapter on your Mac- if you do it will no longer work with Kismac- this is a limitation to USB support from Kismac, not a limitation of this adapter).
It's also got a cool carrying case that can hold the adapter, the antenna, and the USB cable, and easily slips into your laptop carrying case. All this for the same price as those clones- well, I think I can say we win the clone wars for now, but it's back to work for us as we work on the newest and next big thing!